13.12.2022
Sustainable Finance on EU level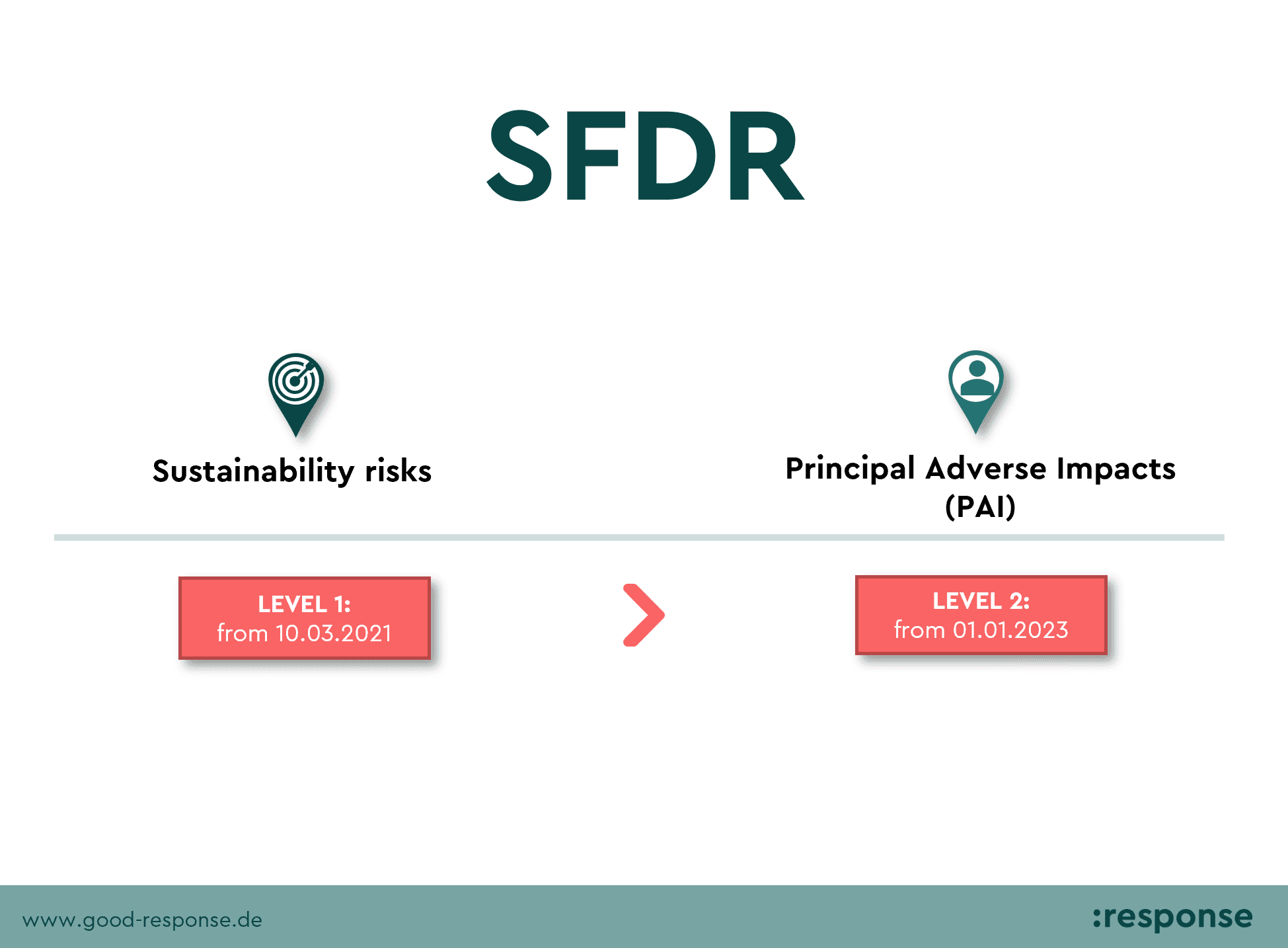 The Sustainable Finance Disclosure Regulation (SFDR) is a regulation of the European Union which aims to increase transparency in the market for sustainable investment products and thus prevent greenwashing.
Upon its introduction in March 2021, it obliges financial market players to disclose their handling of sustainability risks in the areas of environment, social and governance.
As of January 1, 2023, the addition of the SFDR – Level 2 will apply, at which time the most significant negative impacts of investment decisions on sustainability factors at the company and product level, so-called Principle Adverse Impacts (PAIs), must also be disclosed.
We would be happy to support your company satisfy the disclosure requirements under the SFDR.