11.01.2022
The EU taxonomy coming into force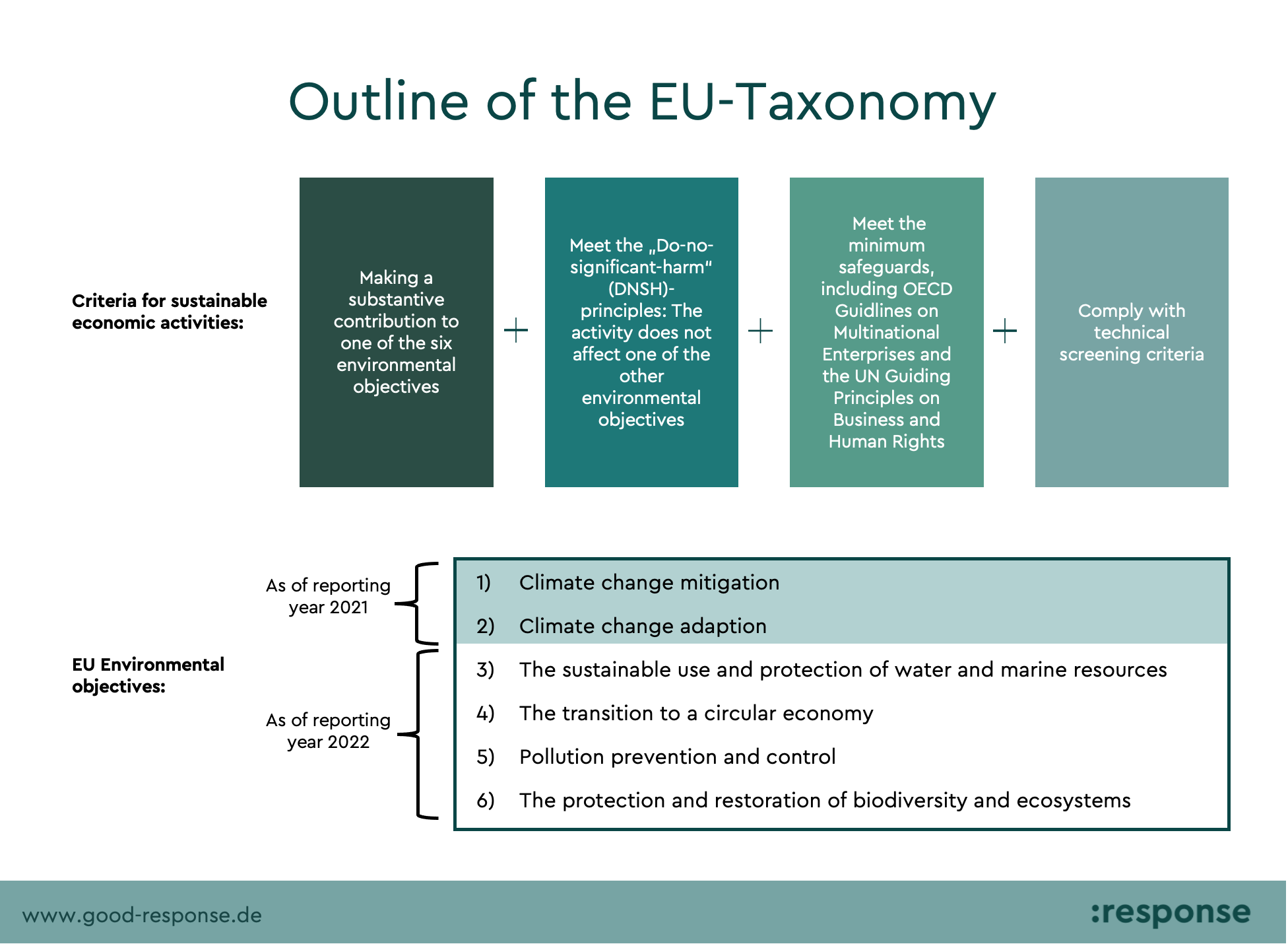 The EU taxonomy enters into force this year – but what does this actually mean?
In accordance with the Non-Financial Reporting Directive (NFRD) capital market-oriented companies with more than 500 employees, over 20 million € total assets or more than 40 million € revenues are required to report on two of the six environmental targets for the reporting year 2021: climate change mitigation and climate change adaptation.
Providers of financial products categorize these in accordance with the Sustainable Finance Disclosure Regulation (SFDR) and report on sustainability risks.
For the reporting year 2022 the NFRD is replaced by the Corporate Sustainability Reporting Directive (CSRD) and is already applicable for companies with over 250 employees. Furthermore, following environmental targets have been added: sustainable use and protection of water and marine resources, transition to a circular economy, pollution prevention and control, protection and restoration of biodiversity and ecosystems.