03.03.2022
6th IPCC Report Part 2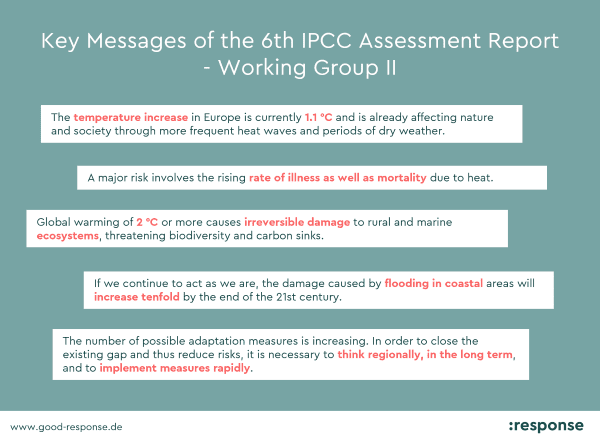 On Monday, the Intergovernmental Panel on Climate Change (IPCC) released a new report.
The Working Group II report is a continuation of the August 2021 6th Assessment Report, which examines the physics behind climate change. The new report focuses on the impacts of climate change on people and the environment, the vulnerability of different regions and individuals, and urgently needed adaptation measures.
Pictured are some of the report's findings for Europe.