01.02.2022
15 years of :response !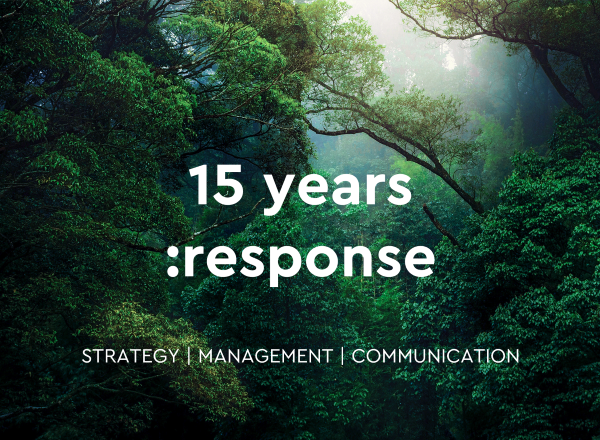 This month :response celebrates its 15th company anniversary. As one of the first sustainability consultancies in Germany, we were able to shape the topic of sustainability and corporate responsibility from the very beginning.
We proudly look back on the last years in Frankfurt, Germany, where we brought together a unique, interdisciplinary team of experts.
During this time, :response has had the privilege of supporting its clients from the corporate, political, social and governmental sectors in their gerat transformation. From sustainability strategy to management and communication.
Since 2007, we have been able to publish nearly 100 sustainability reports, various scientific publications and two industry guides for the German Sustainability Code, DNK, with our clients.
We sincerely thank our clients and partners for their trust and look forward to our future projects!