10.08.2021
1.5 °C already 10 years earlier than previously assumed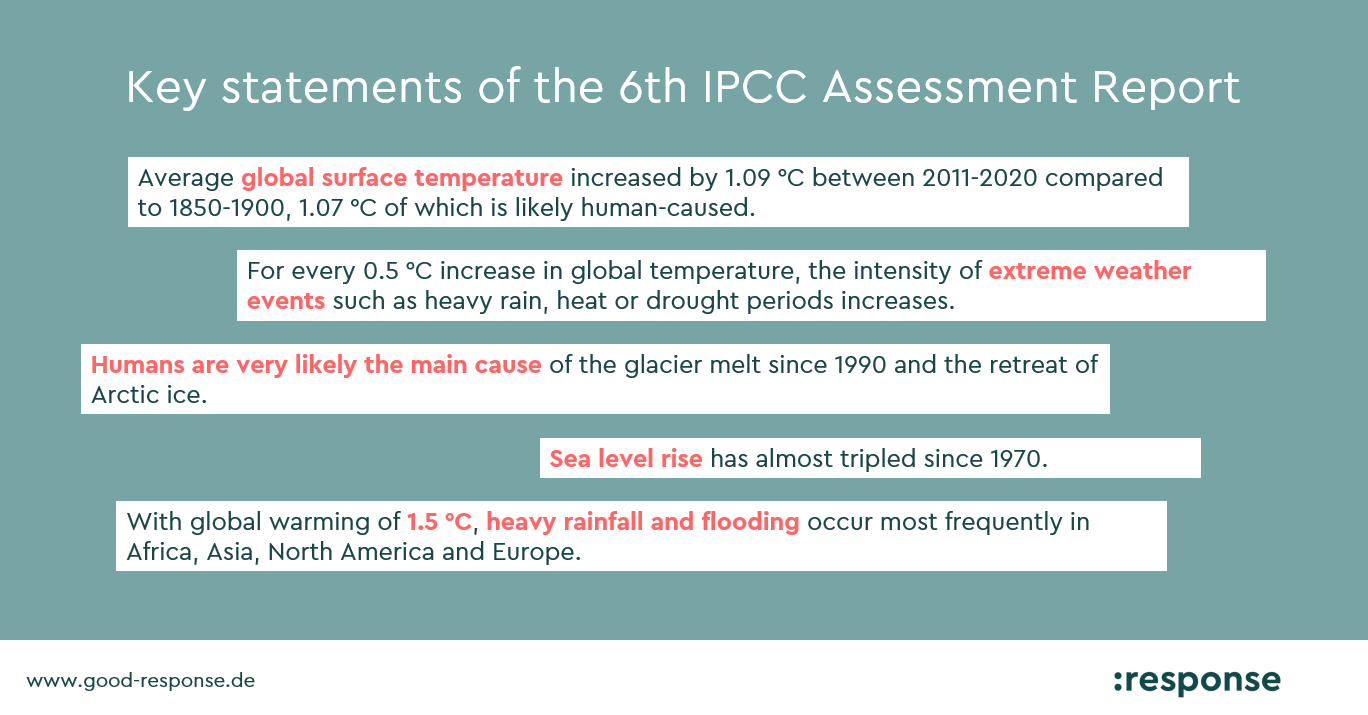 10 years earlier than recently predicted and thus in 2030, global warming will be 1.5 °C according to the status.
The 6th Assessment Report of the Intergovernmental Panel on Climate Change (IPCC) was presented yesterday. The IPCC's reports are considered the scientific consensus and basis for climate policy decisions.
In this partial report, one of three working groups summarizes the scientific basis of climate change, incorporating the latest findings of climate science. You can find some key statements in the picture.
Further sub-reports on the effects of climate change and ways to reduce greenhouse gas emissions are expected to follow next year.